Intensive / Regular Take Your Pick!
Conducted by professional native English teachers at Wall Street English (WSE) ,the IELTS Prep Support covers the four major sections (Listening, Speaking, Reading and Writing) in depth. Students will learn test-taking strategies through regular practice and receive individual feedback on their progress.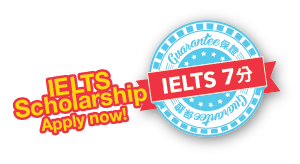 Comprehensive Course Design
Designed by Language Experts at Pearson
Covers the four sections in depth : Listening, Speaking, Reading and Writing

Complete Practice for the Exam
Free access to the online learning platform MyEnglishLab (MEL) developed by Pearson, which offers over 120 practice exercises and practice tests on the four major sections
English tips and instant feedback on MEL at your fingertips
Everyday Social Club activities to practise your English

Flexible Course Structure
30-hr and 90-hr IELTS Prep Support are available to cater for students with different objectives
Advanced IELTS Prep Support equips advanced level students for the exam
VIP IELTS Prep Support offers one-on-one tutoring in a section of your choice
One-on-one mock exam with personalized post-exam feedback and tutoring is available

Extra Support and Guidance
WSE scholarship and IELTS score guarantee scheme for eligible students
WSE is an authorized IELTS test venue. Our Education Consultant will assist students with the IELTS exam registration
Regular progress review and individual feedback throughout the course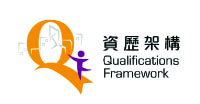 Recognized under the Qualifications Framework
The Certificate of English Examination Preparation Skills and The Certificate of Advanced English Examination Preparation Skills are recognized under the Qualifications Framework.
Certificate of English Examination Preparation Skills
QF level 2
QR registration number: 14/003529/L2
Validity period: 1/12/2014 – 30/11/2020
Certificate of Advanced English Examination Preparation Skills
QF level 3
QR registration number: 16/000878/L3
Validity period: 1/10/2016 – 30/11/2020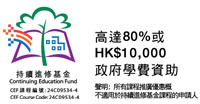 Qualified for Continuing Education Fund (CEF)
Wall Street English, Certificate in English Language Examination Skills is on the reimbursable course list of the Continuing Education Fund (CEF). Upon completion of your course, you can apply for reimbursement of 80% of your course fee, subject to a maximum sum of HK$ 10,000 (whichever is the less)*.
*For details of the reimbursement procedures, please visit www.sfaa.gov.hk/cef
Note: All promotion offers are not applicable to CEF applicants.
CEF course code: 24C09534-4
Register for the IELTS exam
Wall Street English is an authorized IELTS Test Venue. Our Education Consultants will assist the students with the registration procedures.
Spaces for the IELTS exams are limited. To apply, please fill in the form or call us at 2575 6888.
About IELTS
IELTS (the International English Language Testing System) is a globally recognized testing system for study, work and migration. More than 8000 local and international institutions – including universities, JUPAS (Joint University Programmes Admissions System), professional registration bodies and government —accept IELTS results as trusted indicators of English language proficiency.
There are two versions of IELTS:
IELTS Academic
IELTS General Training
There are 4 papers in the IELTS exam on the same day. :
Listening– 30 mins
Reading– 60 mins
Writing– 60 mins
Speaking– 11-14 mins
Talk to us today for more details about IELTS and the IELTS mock test.
IELTS Course Fee
Fee:HK$1160-$1950/unit.
Including unlimited social club activities.
Payment method:Monthly payment.
Course duration: depending on student's English level and their needs
Continuing Education Fund: Eligible applicants will be reimbursed 80% of their fees, subject to a maximum sum of HK$10,000