IELTS Online Learning
The content and teaching materials of Wall Street English IELTS Go Online are based on the regular IELTS Prep Support course. IELTS Prep Support is designed by Language Experts at Pearson and recognized as level 3 under the Qualifications Framework.
Conducted by professional native English teachers at Wall Street English (WSE), the IELTS Go Online covers the four major sections (Listening, Speaking, Reading and Writing) in depth. Students will learn test-taking strategies through regular practice and receive individual feedback on their progress.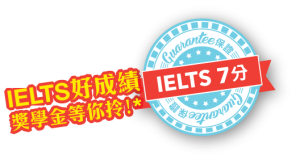 Comprehensive Course Design
Designed by Language Experts at Pearson
Consists of two parts: lectures and tutorial lessons, and enhancing examination skills while using these in practical settings
Covers the four sections in depth : Listening, Speaking, Reading and Writing
Interactive small class teaching

Complete Practice for the Exam
Free access to the online learning platform MyEnglishLab (MEL) developed by Pearson, which offers over 120 practice exercises and practice tests on the four major sections
English tips and instant feedback on MEL at your fingertips

Flexible Course Structure
60 hours IELTS Prep Support equips both Language and Examination skills, with in-class practical exercises
VIP IELTS Prep Support offers one-on-one tutoring in a section of your choice

Extra Support and Guidance
Provides online teaching videos for make-up classes which fits almost any schedules
LEARN MORE
Want to get an idea of your IELTS band score?
Sign up for Wall Street English FREE IELTS Mock Exam NOW! Prepare well ahead for your IELTS exam!
LEARN MORE
IELTS Go Online (60 hours) 
Fee: HK$ 180/ hour
Course duration: 60 hours
Payment method: Full payment before the commencement of the course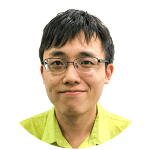 Walter Lam
IELTS Academic Development Leader
The simple reality is that a lot of what one needs to do well on an exam, like the DSE or IELTS, is already in most student's minds. They learned the vocabulary and structures, but they lack the practice and familiarity to use it any modicum of success. Hence, any successful class or education platform cannot simply be teaching. It must be combined with practical applications and constructive feedback and adjustments. As such, my teaching style has a healthy dose of old, new, and useful information amalgamated with critical hands-on usage.
About IELTS
IELTS (the International English Language Testing System) is a globally recognized testing system for study, work and migration. More than 8000 local and international institutions – including universities, JUPAS (Joint University Programmes Admissions System), professional registration bodies and government —accept IELTS results as trusted indicators of English language proficiency.
There are two versions of IELTS:
IELTS Academic
IELTS General Training
There are 4 papers in the IELTS exam on the same day:
Listening– 30 mins
Reading– 60 mins
Writing– 60 mins
Speaking– 11-14 mins
Talk to us today for more details about IELTS and the IELTS mock test.