English Experience Program
Highlights
In view of the general consensus that the standard of English is falling behind other cities in Asia, Wall Street English feels that it is now the time to step out and make changes.
As one of the most well established English learning institutes, Wall Street English feels that the best approach to help improve Hong Kong people's English standard is by creating practice opportunities. In view of this, Wall Street English is now building up a volunteer team comprising of teachers and tutors, to help organizations in need through the provision of English learning scholarships and English experience workshops.
The name of this initiative is English Experience Program and Wall Street English is now looking for English Experience partners.
Learning has no boundary, everyone has the right to learn. Wall Street English is ready to contribute to those who need support, especially those who have financial difficulties and insufficient resources to prepare and equip themselves for the future.
Our first step is to launch the English Experience Program with underprivileged primary & secondary school students so that they can have more chances to practice and improve their English.
Mission & Vision
We believe in the boundless potential of Hong Kong people, and the program aims to inspire and help young Hong Kong people to improve their English skills so that they can be better equipped for the future.
Our aim is to identify partners who share the same belief and are committed to improving the competitiveness of young Hong Kong people in terms of quality of English Education.
We believe that with ours and our partners' commitment to strengthening Hong Kong people's English skills, Hong Kong can become one of the top 10 countries in terms of global competitiveness* in Education in 5 years' time.
*Remarks: Hong Kong currently rank 13 in terms of global competitiveness on 'Higher education & training' with a score 5.5/7.0 in terms of Education Quality. (Singapore tops this index with a score of 6.1/7.0 on 'quality of education' & Finland (#2) with a score of 5.8/7.0)   Reference
Speak more, listen more & practice more is the key
Wall Street English believe that to excel in English, there is a need to provide as many practice opportunities as possible. We have designed 4 different 'experience' programs, each of them are designed to achieve specific goals:
English Fun Day
English Fun Day, one of the activities under the Outreach Program, is an all-in-one English event consisting of multifarious fun English learning activities, for example, interactive English Morning Assembly, Thanksgiving Karaoke Play Station, Chat café and Carnivals. Teachers and tutors from Wall Street English visit schools to provide service, constructing an amicable total English learning atmosphere.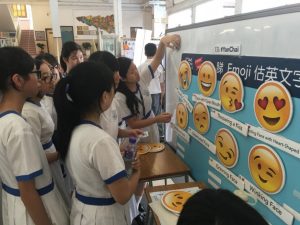 English Ambassadors from Senior Forms Instructing their Schoolmates to Play Moody Moody Game Booth.
Group Photo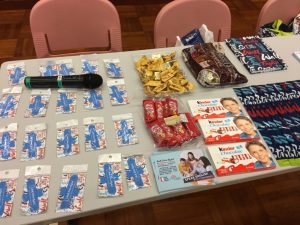 Attractive Gifts at Gift Station. There are altogether 9 booths in Carnivals, which strength students' different English skills in listening, speaking, reading and writing.
The learning will not just stop here. Wall Street English is committed to continue providing support to dedicated students until they complete their university studies.
Apply NOW!
Become an English Experience Partner now
There are two types of English Experience Partners:
Co-Partners
1) Your benefits
Any Charities, NGOs & Education institutions are welcome to become our English Experience Partners. We will work with our partners to identify the people who need support in English learning; however, since resources are limited, secondary students are our priority.
2) Your commitment
As our English Experience Partner, you should be as committed as we are in inspiring and equipping young Hong Kong people with better English skills.
We will need your help to promote the program within your organization, identify young people in need of English learning opportunities, and be one of the spokespeople for our program to the public.
Teaching Fellows/Volunteers
Wall Street English welcome all eligible English teachers to become an English Experience Teaching Fellow that will provide support to the underprivileged group of students.
Apply NOW!
Volunteer service
[Wall Street English x Food Angel ]
Wall Street English has always cared about society and we want to influence others with action. Wall Street English collaborated with Food Angel to host a one-day English volunteer experience at the Food Angel Community Centre on May 17, 2018, inviting employees and students to participate. Participants on the day learnt about the workflow of the canteen and food wastage issue. They prepared a lovely lunch box for the elderly. Meanwhile English teacher Marcus Everett taught some English vocabularies in a fun way. The lunch box is distributed to people in the community who need are in need.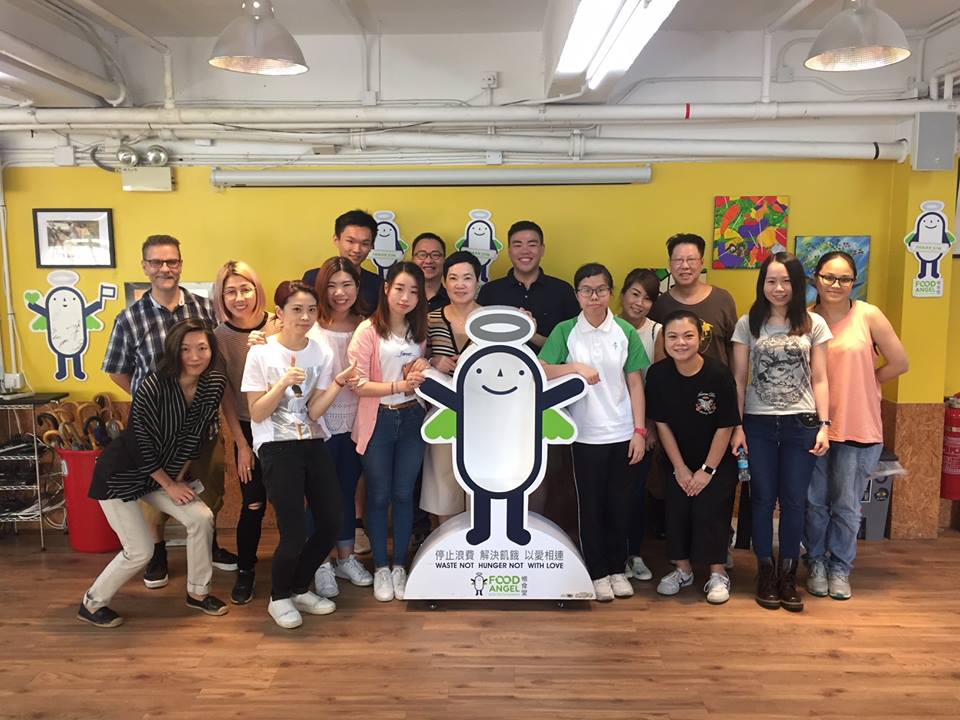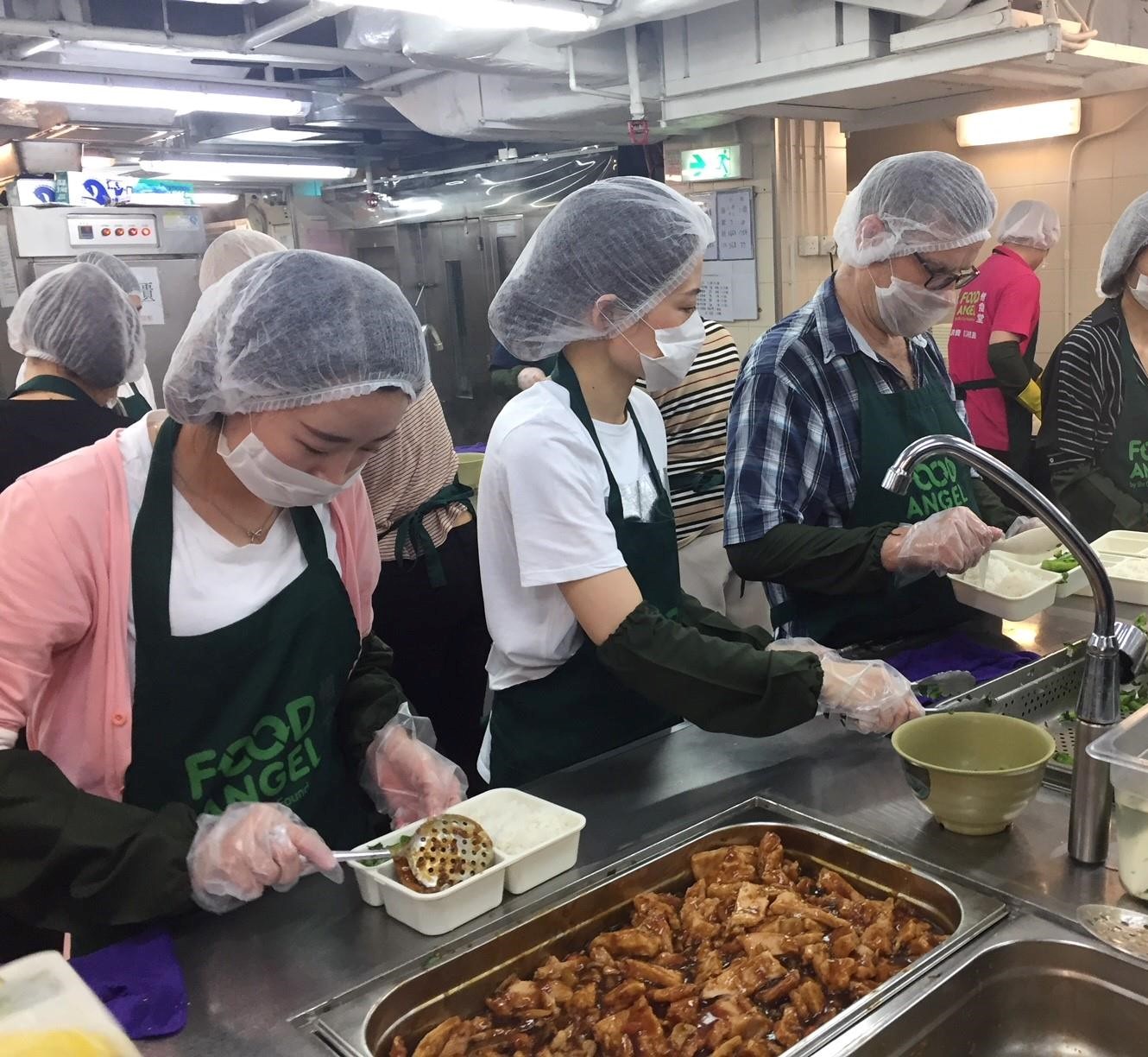 Venture Partnerships
【Wall Street English x Save the Children】
Save the Children is an independent international charity organization that works in more than 120 countries to support the most marginalized and deprived children. Wall Street English supports Save the Children in Hong Kong and launched a series of charitable partnerships since 2018 to contribute to the change of children's lives. Charity projects include:
Charity Donation: Wall Street English will donate HK$20 to Save the Children Hong Kong for every course enrollment.
Charity Sales: Wall Street English held a winter charity sale at our learning centres for fund raising purpose.
Parenting Workshop: We co-organized a "Everyday Positive" Parenting workshop. The instructors shared parenting tips, thereby improving the relationship between parents and children and building a harmonious family.
Jump for Joy Challenge: Wall Street English promoted Jump for Joy Challenge on social media. Participants were encouraged to take a Christmas-themed "jump" photo, promoting the mission of Save the Children Hong Kong and raising fund.
Christmas Jumper day: Wall Street English employees and students supported fundraising activities with a red-themed sweater on Christmas Jumper Day.