Wall Street English DSE All-in-one Booster targets F.4-F.6 students and helps them master examination techniques for DSE English. It covers various topics of current affairs, and on top of having listening, speaking, reading and writing trainings; students can also deepen their knowledge on vocabularies, grammar and exam scoring skills. Practice makes perfect, adequately prepare yourself for DSE!
Prepare well for DSE with WSE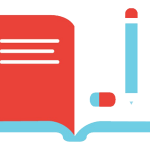 Independent topic for every lesson, covering hot question types from Papers 1-4
With analysis on tricky questions and answering techniques, familiarize yourself with the examination pattern and time allocation to enhance your examination skills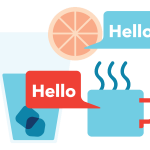 Practice your listening and speaking in a total English environment for Papers 3 & 4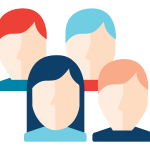 Boost your confidence with practices on the spot and more teacher-student interaction in a small class setting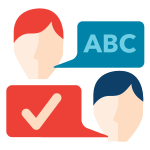 Be well equipped with mock exam practices and be clear about your goals with grading analysis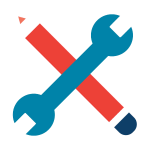 With numerous extra grammar templates and exercises, master exam-related English knowledge with MyGrammarLab online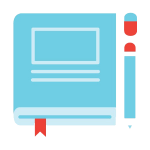 With free extra learning support, practice your speaking skills and usage in activities like writing workshops, grammar workshops, pronunciation power, social club activities and newspaper corner that cover hot current topics.
Course descriptions
DSE English Paper I: Reading
• Point out the main idea of the article
• Identify the context between words and phrases
• Interpret the author's tone and mood
• Assess views, attitudes or arguments mentioned in the article
• Analyze and organize information from various sources
DSE English Paper II: Writing
• Write or re-write structured and connected texts, coupled with relevant particulars and detailed explanations that target different situations, readers and purposes
• Use appropriate vocabularies, rhetoric and writing style to deliver meaning
• Write with the suitable tone, style and feature according to various literary genres
DSE English Paper III: Listening & Integrated Skills
• Complete specific writing or listening questions by extracting information from different audio or text sources
• Familiarize with different English accents
• Interpret speakers' feelings, views and intentions
DSE English Paper IV: Speaking
• Make suggestions
• Make decisions and elaborate on your reasons behind
• Provide an argument to agree or disagree with a give stance
• Discuss the pros and cons of a proposal
To assist students with their further education, we offer General English Course, Student Passport English Program and IELTS Prep Support that effectively enhance their English level, helping them obtain English qualification and be admitted to their desired institutions.
DSE Course Fee
Fee:HK$1,591-$2,138/unit
Including unlimited social club activities.
Payment method:Monthly payment.
Course duration: depending on student's English level and their needs.