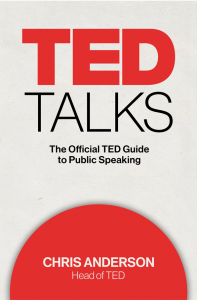 We have all come to see how popular TED Talks has grown to be; bringing together a wide range of short talks on a variety of subjects. It's no wonder that under this brand, Chris Anderson's book is hugely informative and attractive.
The book gives a lot of insight to creating an effective talk. Anderson starts from what a good idea is, then moving on to structure, preparation and finally coming to the final execution. All along, Anderson gives examples of previous TED Talks to support his claims; this is also a great way to introduce some wonderful TED Talks to the reader.
TED Talks: The Official TED Guide to Public Speaking is well-written, funny and easy to read. This is a helpful and enlightening book that will help all readers, whether they have never had any public speaking experience to more seasoned public speakers.
By WSE teacher Penny Hin