Enrollment of "Scotland Exchange Program 2019" has been closed.
Please refer to Wall Street English website for the latest updates. For more enquiries, please fill in the form on this page.
"Scotland Exchange Program 2019" is organized by Hong Kong Scotland Education Connection, HKSEC. HKSEC has been supporting and funding schools in Hong Kong and Scotland to take part in mutual exchanges since its establishment. With the enthusiastic support from HKSEC's founder, Mr. Nigel Fong, selected Hong Kong secondary school students will be fully subsidized to travel to Scotland for exchange activities.
From beginning to middle of November 2019, exchange students will attend local secondary school and enjoy sightseeing in Scotland to experience the local culture and customs in person.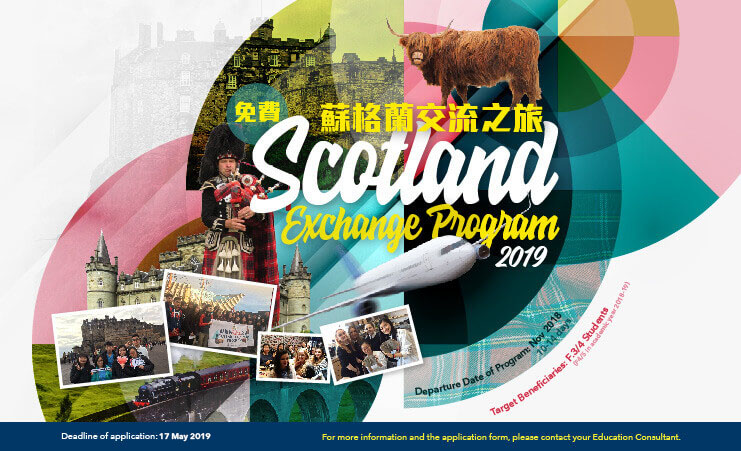 主辦機構: